When you walk into Living Life Chiropractic, you will be welcomed by our friendly team members who are so excited to meet you! You will check in at the front desk, do some basic paperwork and be given a quick tour to make you feel at home.
Then, it's on to your Consultation and Chiropractic Exam.
You will receive three neurological scans taken with the Insight Subluxation Station that are extremely safe and gentle for all ages. These scans measure the function of our nervous system and helps Dr. Lycia get to the cause of what is holding you back in your health.
You will then meet with Dr. Lycia to chat about health history and goals so she can design a plan that works best for you!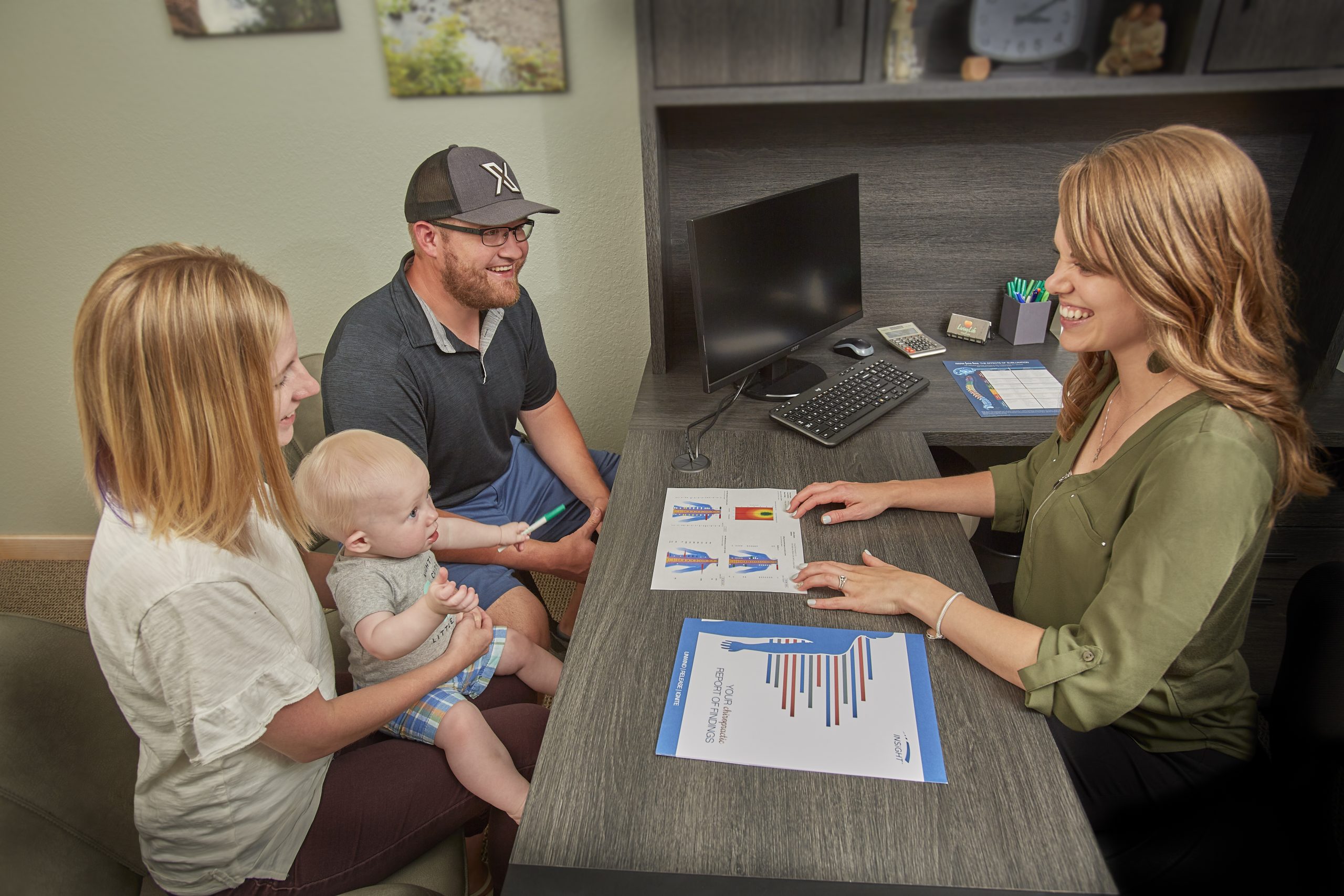 On your second visit, Dr. Lycia will sit down and go over all your results and give a customized care plan to help you reach your health goals. You will receive your first tonal chiropractic adjustment. How exciting!
The first two appointments are a bit longer so we can truly understand and get to the cause of what is going on. Future adjustments you can expect to take 5-10 minutes as we follow your customized care plan. Every 12 visits during your initial plan, we will repeat your scans to see the changes along your healing journey.
We look forward to serving you and your family!